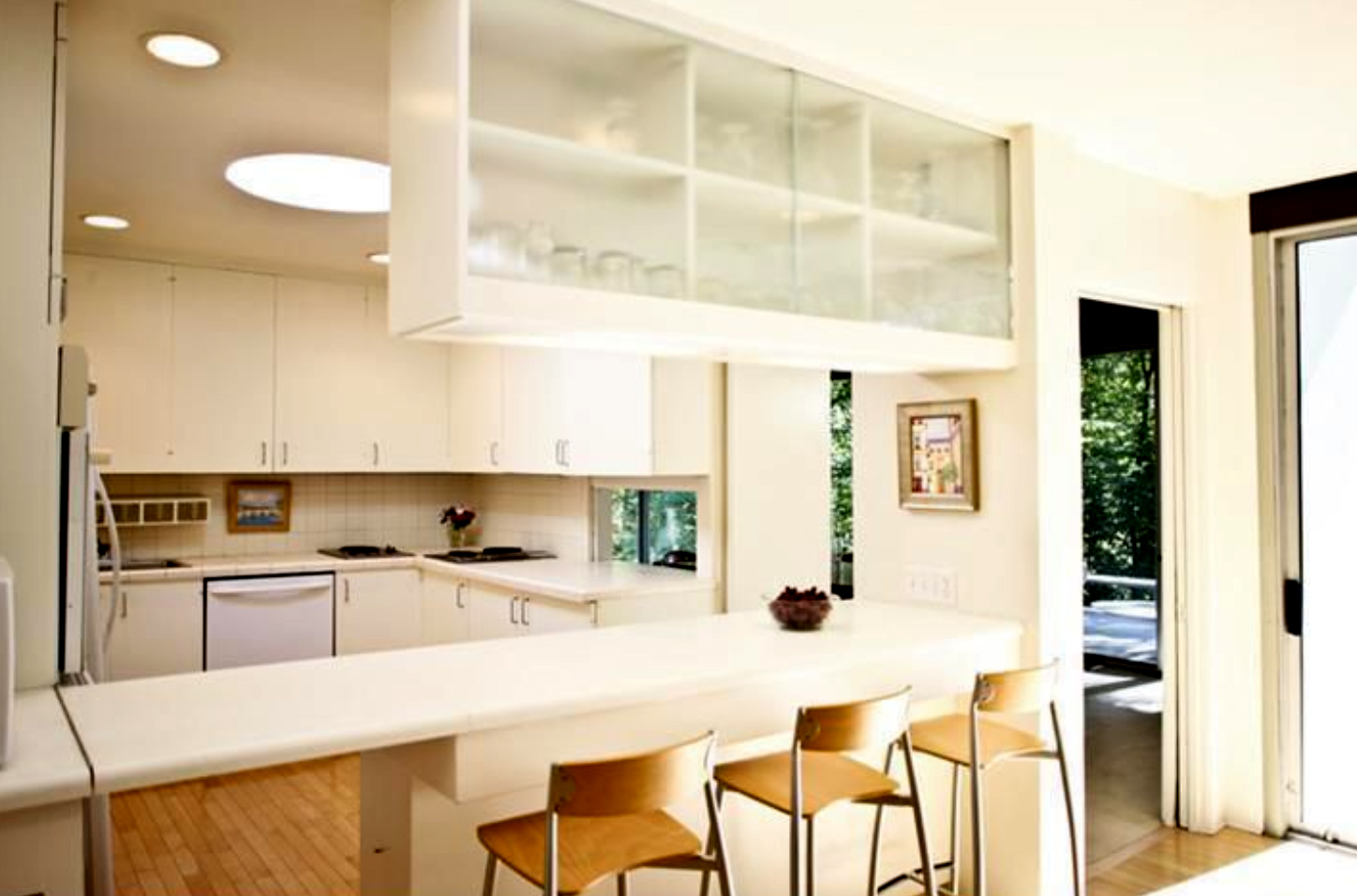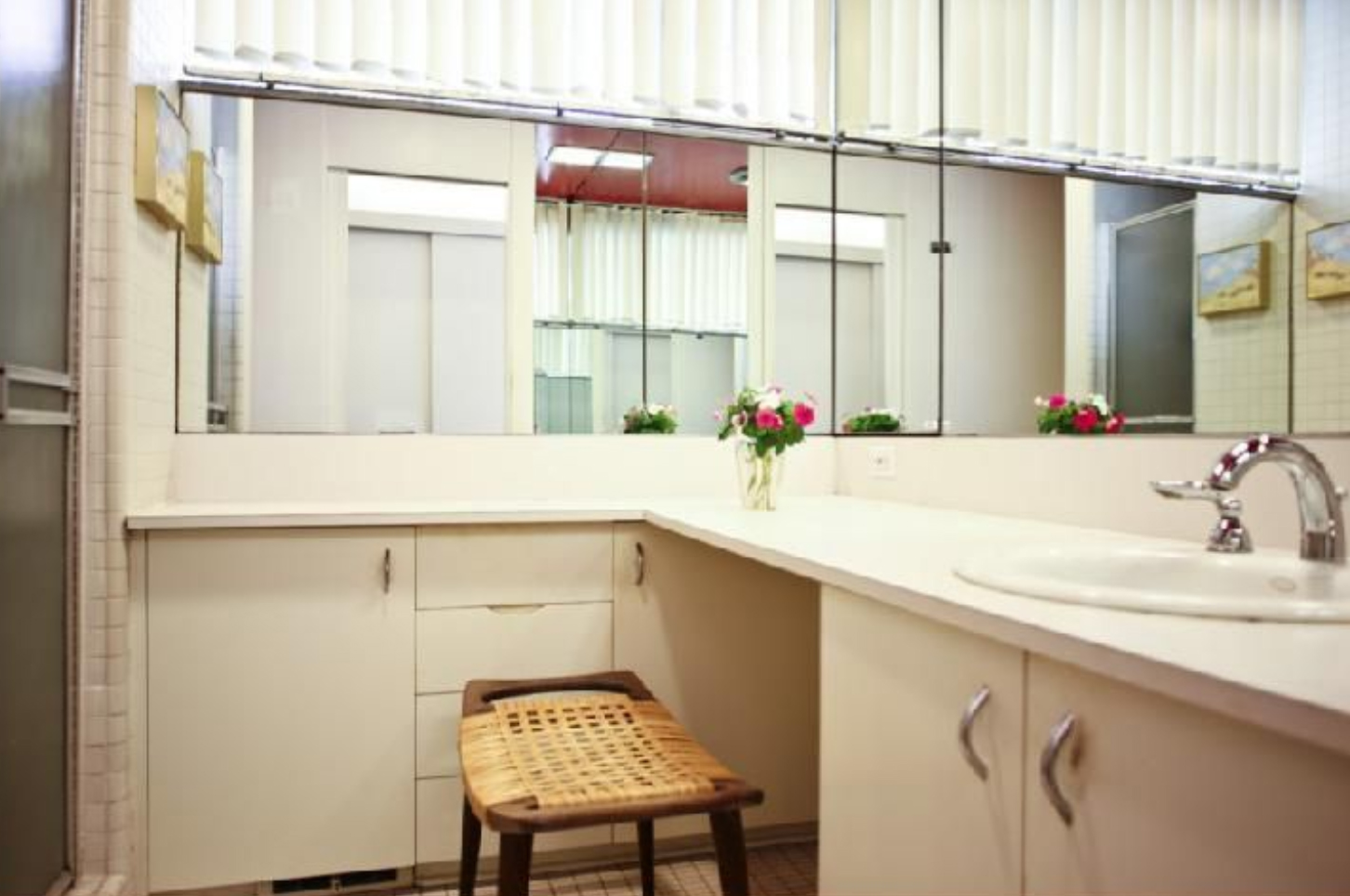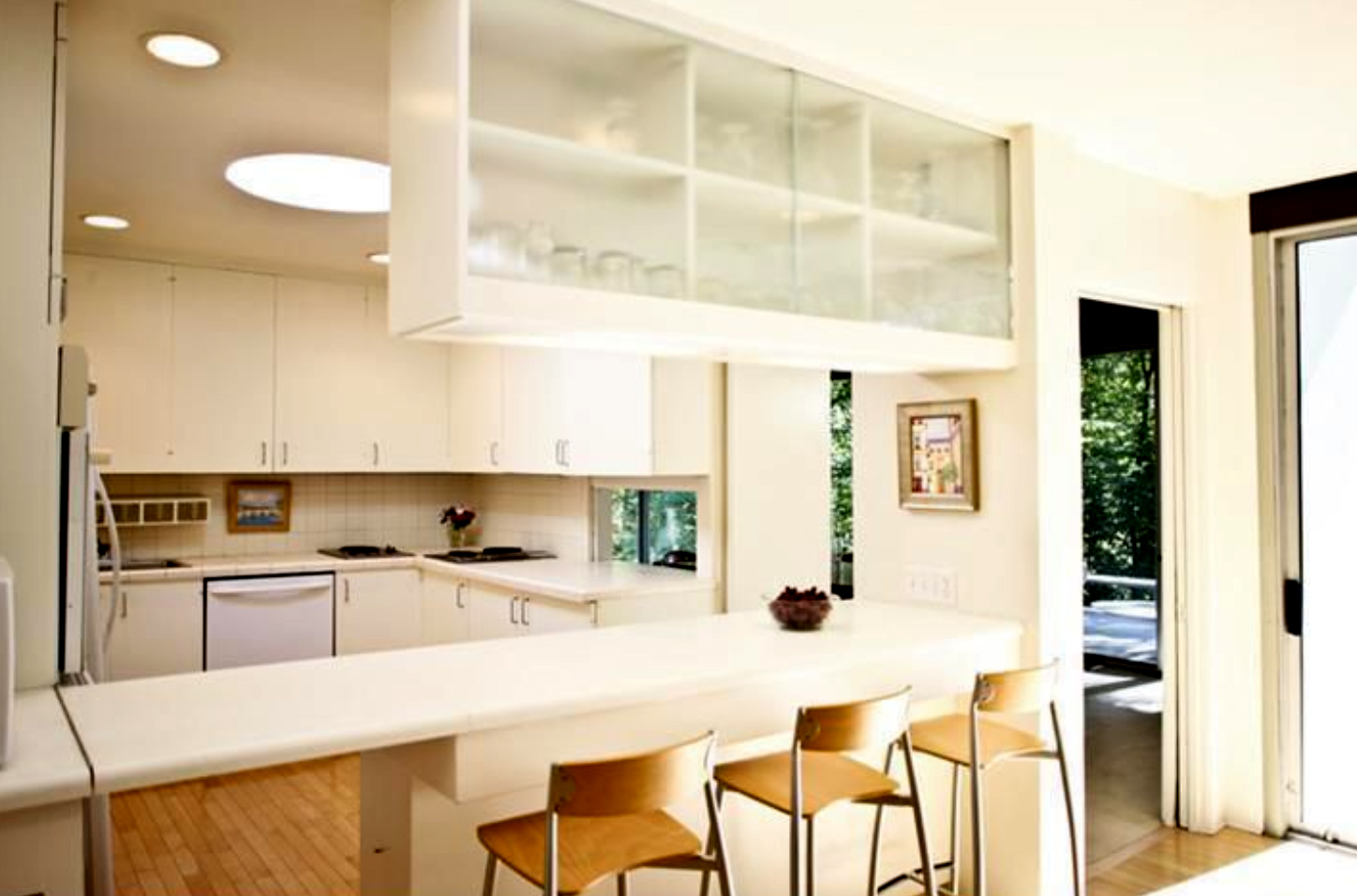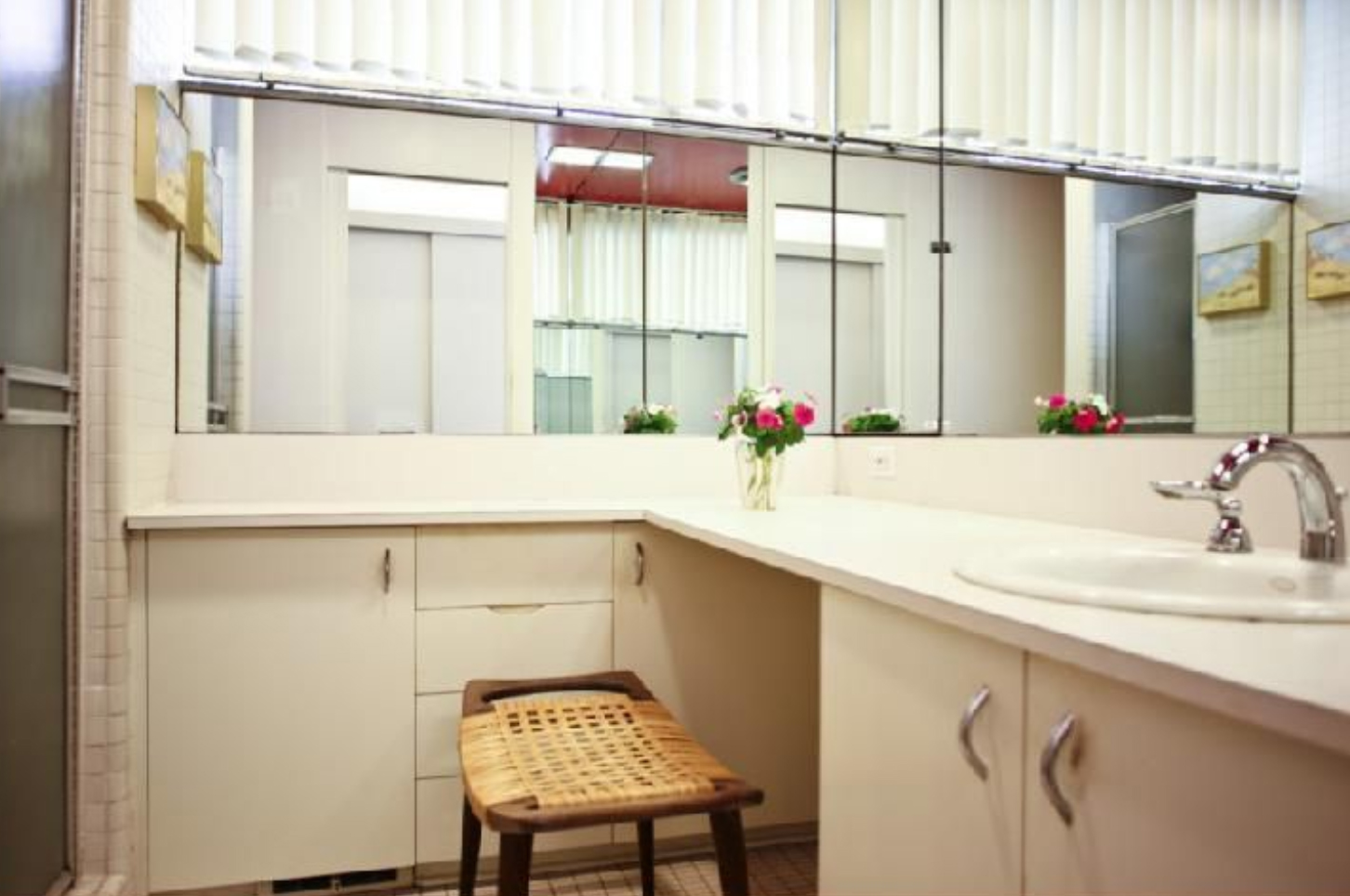 COVENEY RESIDENCE . Gulph Mills, PA
Designed by Richard Neutra in 1959 for the David Coveney family, this 3,000+ private residence was purchased from the original owners in 2013. The new owners were looking to modernize the existing kitchen and master bath while remaining respectful to Neutra's original vision and principles.
The kitchen had undergone a number of renovations over the years, including painting all of the original wood cabinets white, changing the solid surface counter tops to 4x4 ceramic tile and replacing the faux travertine laminate tiles with maple hardwood. The new design re-introduced all off these original lost materials, by bringing back wood cabinets, travertine tile flooring and new matte white solid surface counter tops. The layout was left generally as it was, however the original kitchen was completely closed off from the floor to ceiling glass and view. We chose to create a large opening in this wall to allow for more open engagement of the kitchen with the living and dining spaces and the beautiful view.
The master bathroom was in it's original state, with formica counter top and tile shower. The original shower partially blocked the ribbon windows that extend across the back of the room. From the exterior, this window existed, but was back painted. The design delicately replaced the existing single pane glazing with insulated glass in their original aluminum frames. The blocked window was exposed allowing them to remain uninterrupted the length of the wall. The wall of mirror at the vanity was maintained, including a new custom built in medicine cabinet that was also present in the original design. The original large vanity was eschewed for a large walk-in glass shower. The new walnut vanity was developed with a solid-surface top inspired by Neutra furniture designs where the top wraps the edge. Carrara marble tile was used on the floors, while travertine pattern porcelain tile was used for the walls.
Photography © Heidi's Bridge except archival photos and sketches